Introduction
Kubota Birendō: Kyoto-Style Blinds
In the year Meiji 16 (1883), Kubota Seijirō founded Kubota Birendō in the heart of Kyoto. We have been making and selling blinds and craft goods ever since.
We make misu (colorful screens used in shrines and temples), interior blinds, outdoor blinds, sliding doors, folding screens, and other bamboo crafts. We also make blinds for festival floats, shrines, and food stalls.
We craft our blinds with natural, environmentally-friendly materials such as reeds from the shore of Lake Biwa and bamboo grown in Kyoto.
We are not involved in large-scale production. Rather, we craft our blinds to match customer specifications for design, materials, and dimensions.


Materials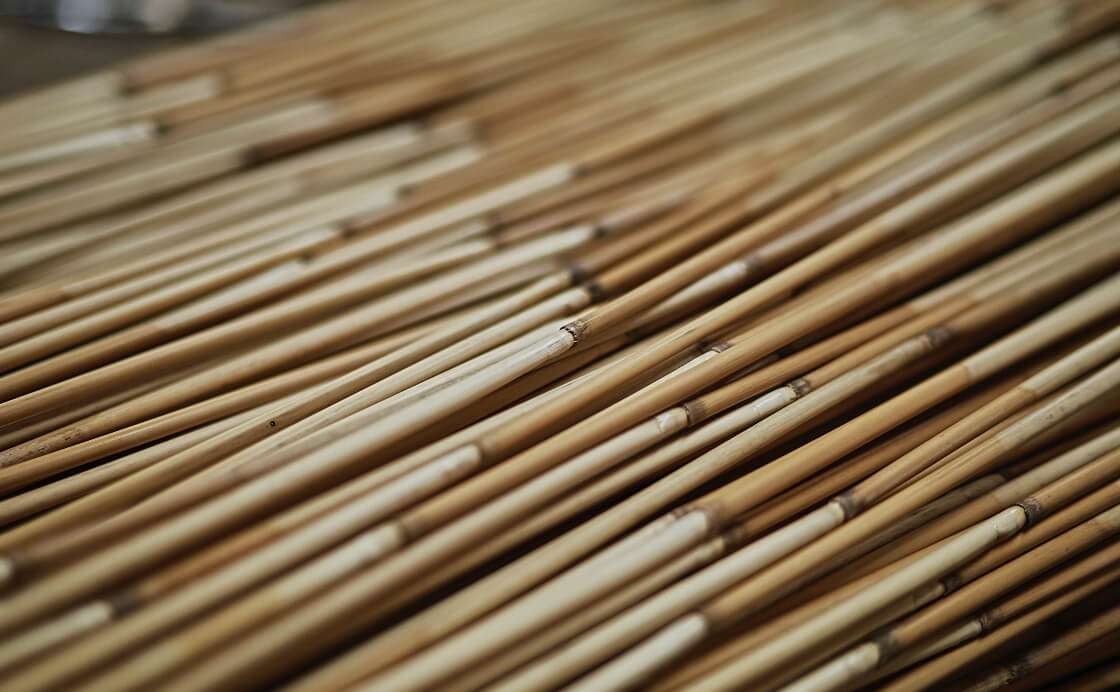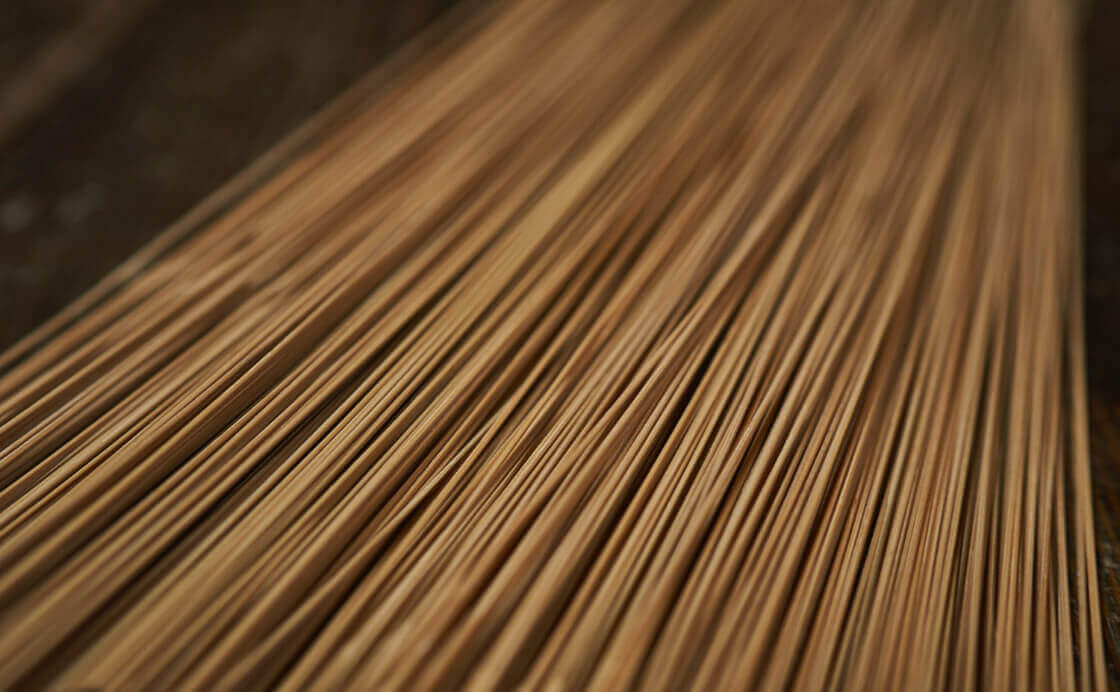 We craft our blinds with reeds grown on the shore of Lake Biwa in the town of Ōmihachiman. These reeds are renowned for their beautiful color and shape, and they develop a rich patina with time. For our indoor blinds and misu, we use madake bamboo grown in Japan. Madake is a variety of bamboo known for growing tall and straight with long, elegant internodes. This makes it the ideal bamboo for creating the thin, straight strips we weave in our blinds. Flexible and fibrous, madake deepens in color over the years.
Craftsmanship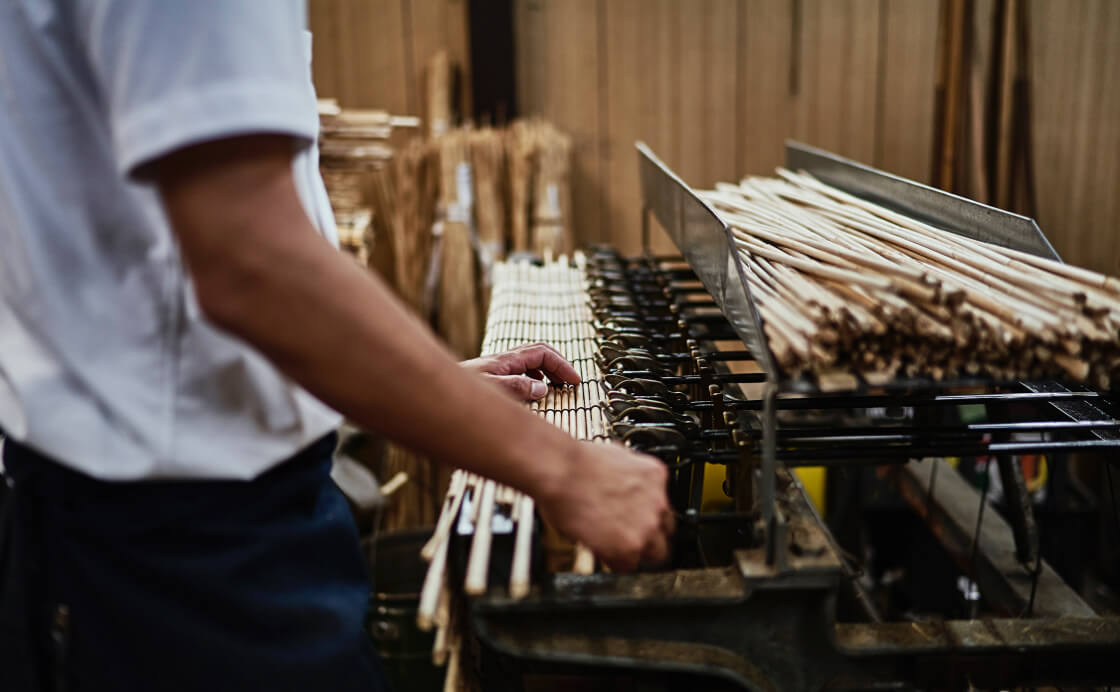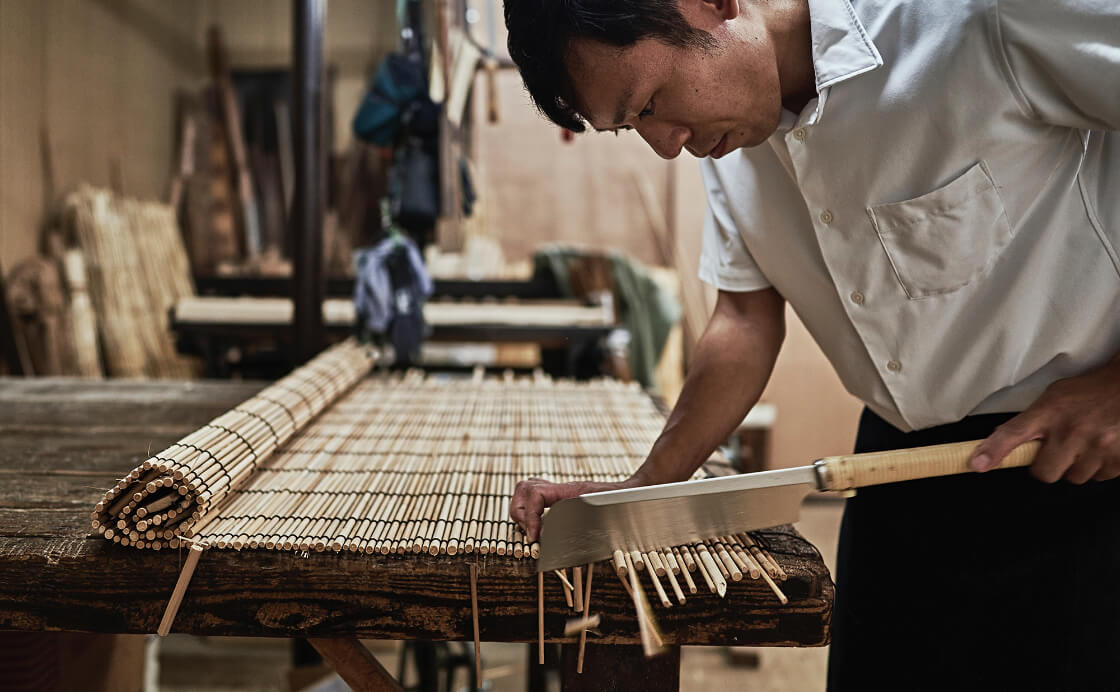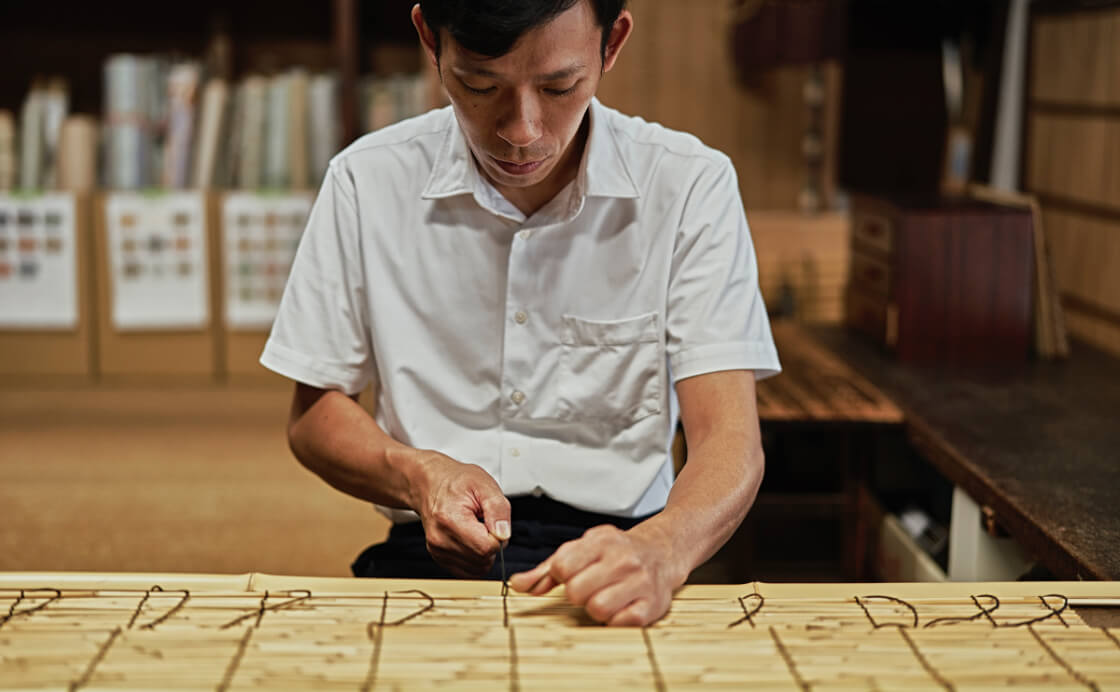 We take great care at every step of the crafting process, from material selection to finishing details. Once finished, our outdoor blinds will last for five to ten years, and our indoor blinds can be used for thirty years or more. As the years pass, our blinds will deepen in color as they develop a rich patina. While maintaining and passing down traditional craft techniques, we create blinds that will complement and enhance contemporary spaces and lifestyles.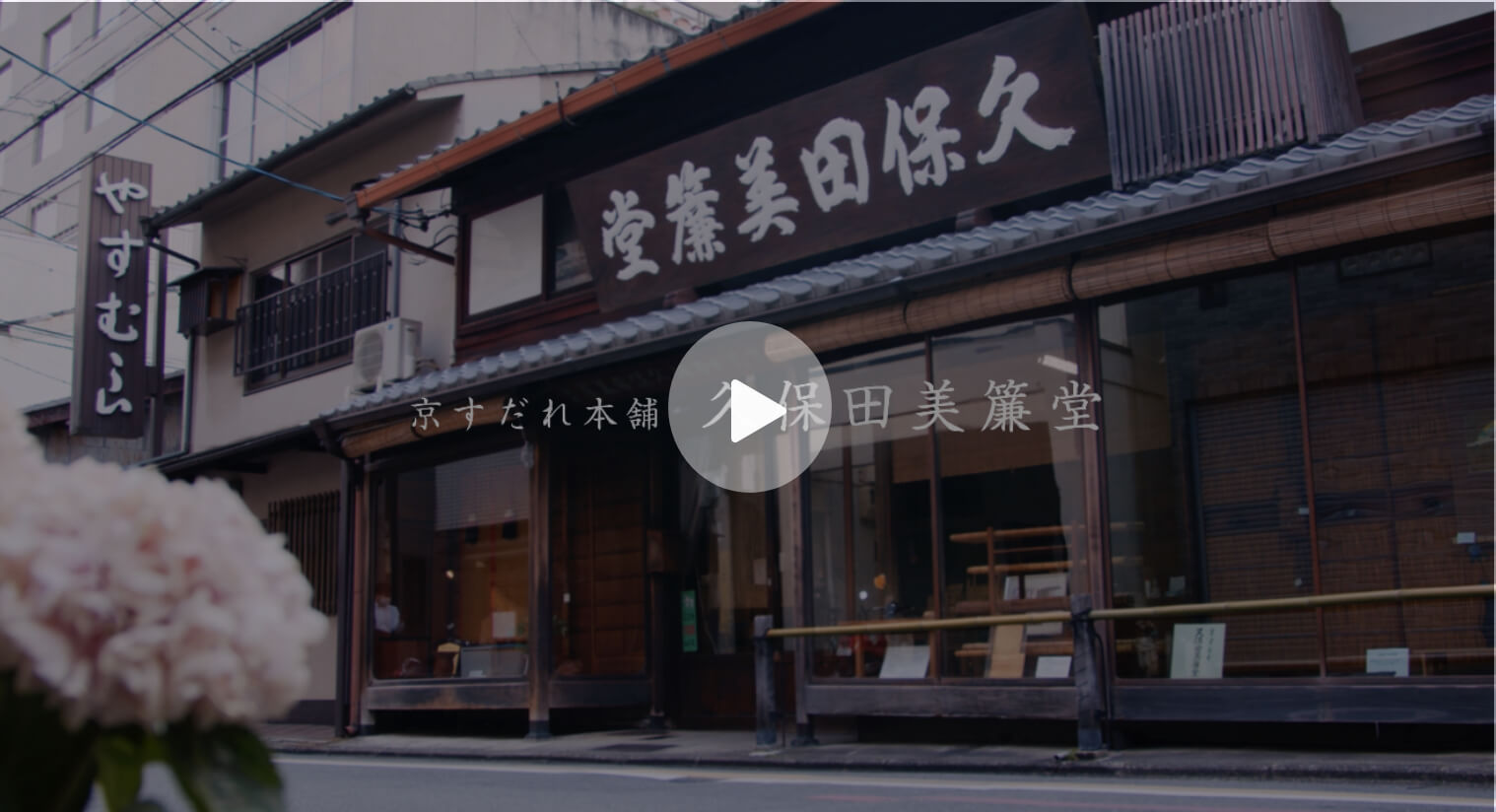 Company Profile
Legal Name

Kubota Birendō Unltd.
Representative

Kubota Seiji
Founded

Meiji 16 (1883)
Incorporated

Showa 7 (1932)
Number of Employees

Four
Products

Indoor Blinds,Tearoom Blinds,Misu,Kyoto-Style Blinds,Outdoor Blinds,Sliding Doors,
Folding Screens,Wooden Blinds,Bamboo Crafts,Woven Rattan Mats,Straight Rattan Mats
Bank

Resona Bank, Mizuho Bank
Main Clientele

Individual Customers, Contractors, Design Firms, Restaurants, Temples and Shrines, Festival-related Businesses
Affiliations

Kyoto Prefecture Sudare Association
Awards and Recognition

Kyoto Company Century Club (2016),Kyō no Takumi (2016),
Japan-British Exhibition (1910),National Industrial Exhibition (1895)
TEL

075-351-0164
FAX

075-351-0194
E-mail

kyosudare@birendo.jp
Address

615 Takahashi-chō, Shimogyō-ku, Kyoto City, Kyoto Prefecture
Access
By Train

5 minutes by car from Kyoto Station Main Exit.
3 minutes on foot from Shijo Station Exit 5, Karasuma Subway Line.
5 minutes on foot from Karasuma Station, Hankyu Kyoto Line.
20 minutes on foot from Gion Shijo Station, Keihan Line.
By Bus

5 minutes on foot from Shijo Karasuma Bus Stop or Shijo Takakura Bus Stop
By Car

We do not have parking space, so please use a nearby public parking lot.
Contact Us
We are happy to consult with you online.
Please reach using the form below.